This week we've made many exciting updates to the editor and comments. Hope you guys like them!
Twitter Summary Card
xLog now supports Twitter Summary Card. A larger and better-looking card will be displayed when you share your xLog post on Twitter. I hope this will make you more willing to share your posts.
Preview: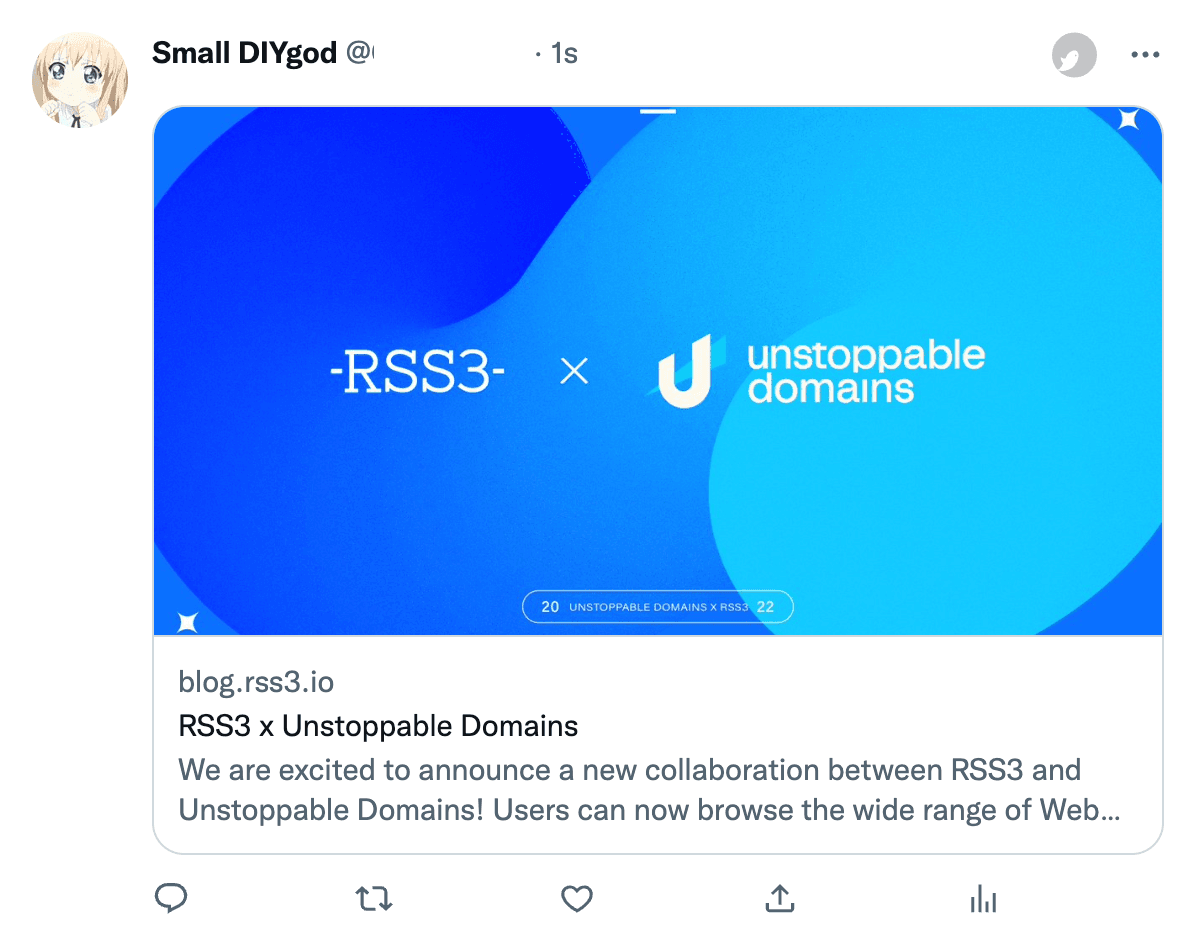 Code changes: f7bb4324856bf4e58148c421dc7fd8ead6aecd3b
Synchronous Scrolling
Synchronous scrolling between editor and preview. It is a very difficult feature to do, but it greatly improves the editing experience.
Preview:
Code changes: 87c6f368ef0f90ee9fc1aa17f683d5188b039b2a
Preview in New Window
A new preview button is added in the upper right corner of the editor, click on it to open a new tab, and then you can actually see what the post looks like in your xLog without actually publishing it.
Preview:

To prevent confusion, xLog also added this tip to the preview page.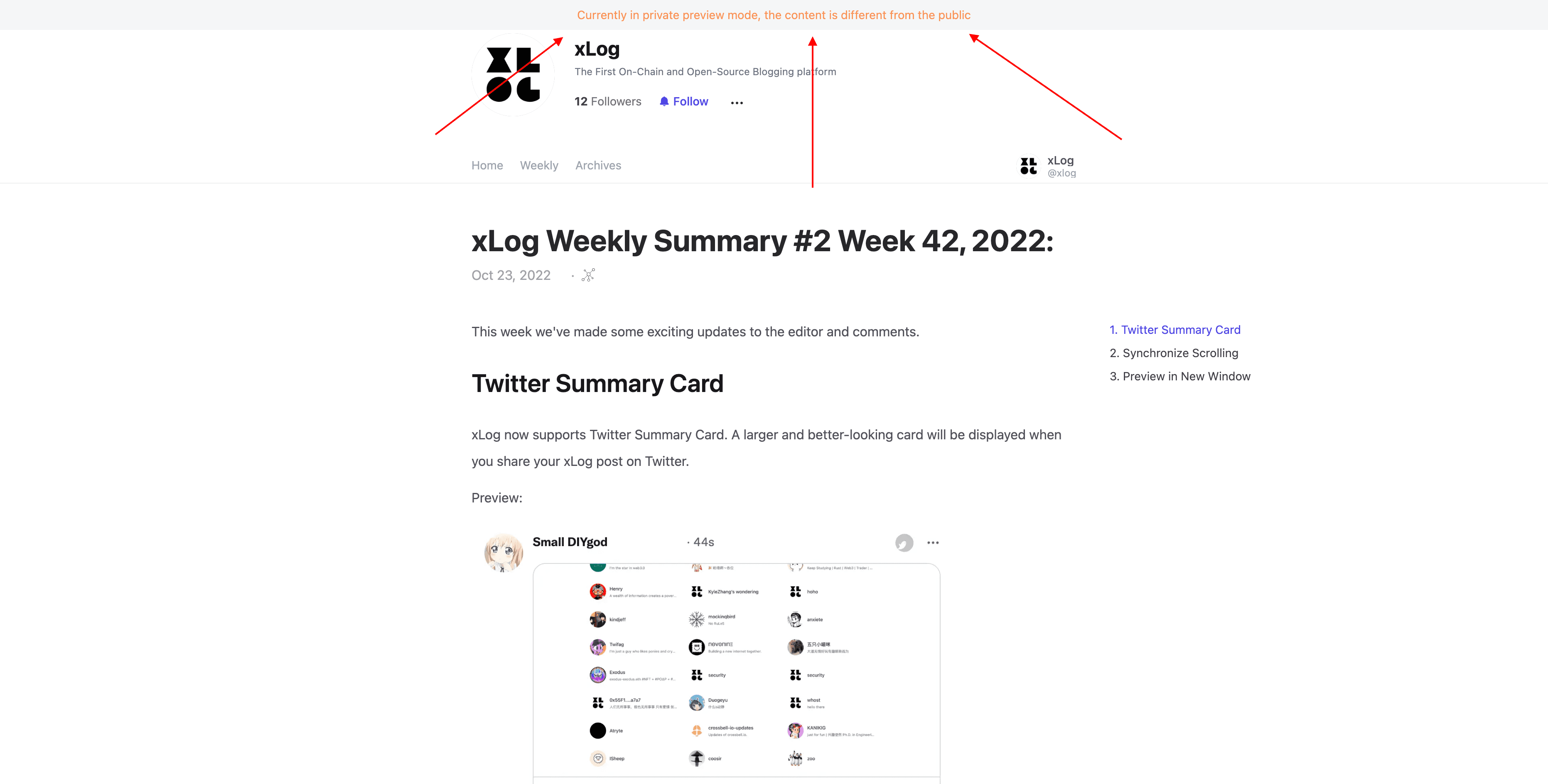 Code changes: 02307010421f047eca9aabdc0d0009a0695198e3
Comment Interactions
xLog added like and mint buttons to the comments, you can now interact with the comments as you did with posts. Go ahead and give your favorite comments a like!
Preview: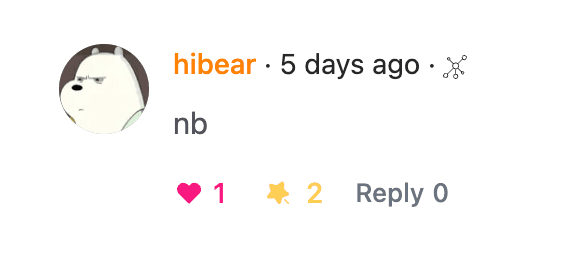 Code changes: 42611ef635ad2ceb9449269d3218d50553cbda36
Nested Comments
xLog now support up to 3 levels of nested comments, so you can comment on a comment by clicking the reply button.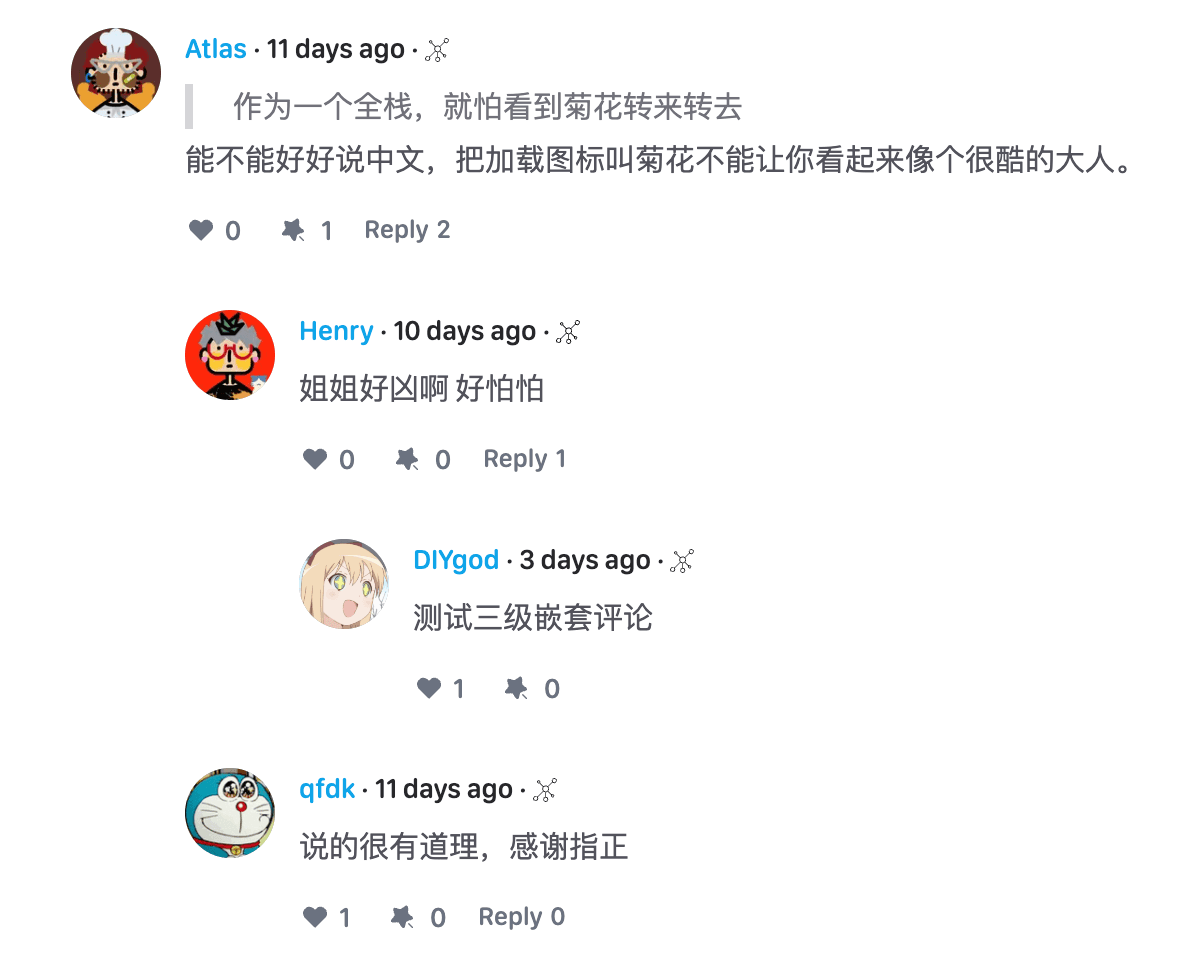 Code changes: 06f0e91ea4363aa63f78fd4f82bc8c990d5f7160
These are this week's new features, and we'll continue to bring more great new features next week! If you have any suggestions or expectations, feel free to join our community or leave a comment below.